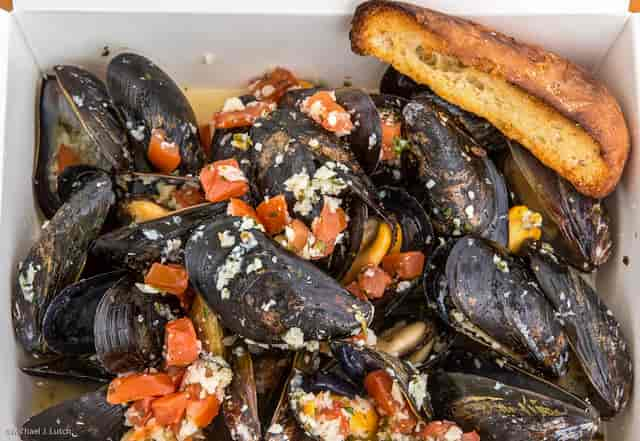 GOLDTHWAITE'S pool Lobster
The freshest lobster and the warmest hospitality on the coast of Maine!
If fresh lobster and seafood are what you crave, then you might already know the best place to get them is here in Maine. Biddeford Pool is an off-the-beaten-path gem and captures the essence of what the Maine coast is all about. To us, this whole area is a slice of Maine like it used to be. It's also where we've been serving up fresh seafood and made-from-scratch fare for nearly 20 years.
Welcome to Goldthwaite's/Pool Lobster during the 2020 season!
Due to COVID-19, access to the interior of the store is currently closed to customers, but the patio area WILL BE OPEN FOR DINING. All orders for prepared food should be placed by visiting www.poollobster.com. The continental breakfast is available 7:30 am to 10 am; lunch from 11 am to 2:30 pm; and dinner 5 pm to 7 pm, except on Tuesdays and Wednesdays when the kitchen will be closed for all meal periods. As has always been the case, orders placed for immediate pickup will generally take 15-25 minutes to prepare. You will receive a text to your cell phone to notify you when your order is ready. All food pickups will be at the front door. Please practice safe distancing while waiting for your food. And please be respectful of the safety of our staff and other patrons and wear a mask for your pick-up. Also be aware that the maximum capacity in the patio area is limited to 50 patrons at a time, and not more than 8 people per table. Again, respectful social distancing is requested from all patrons.
Visit Us
Biddeford Pool, ME
3 Lester B. Orcutt Blvd
P.O. Box 85
Biddeford Pool, ME 04006

Hours
Monday - Sunday:
7:30 am - 7:00 pm
Continental Breakfast: 7:30am-10am 
Grocery Pick Up: 9am-11am; 3pm-5pm